all of works
Photo by Yasushi Kato
Walk
This project aims at creating bricolages of robots out of tree branches found at hand. Through the process in which natural objects learn how to walk by themselves, the artwork portrays the perspectives of objects. Unlike the top-down process where functions of mechanical systems are explicitly defined by designers, this project puts an emphasis on the emergence of functions, which is a bottom-up process where found objects seek for the function as a whole.
exhibition:
media:
credit:
Azumi Maekawa, Jun Hatori, Shunta Saito, Hironori Yoshida, Ayaka Kume
close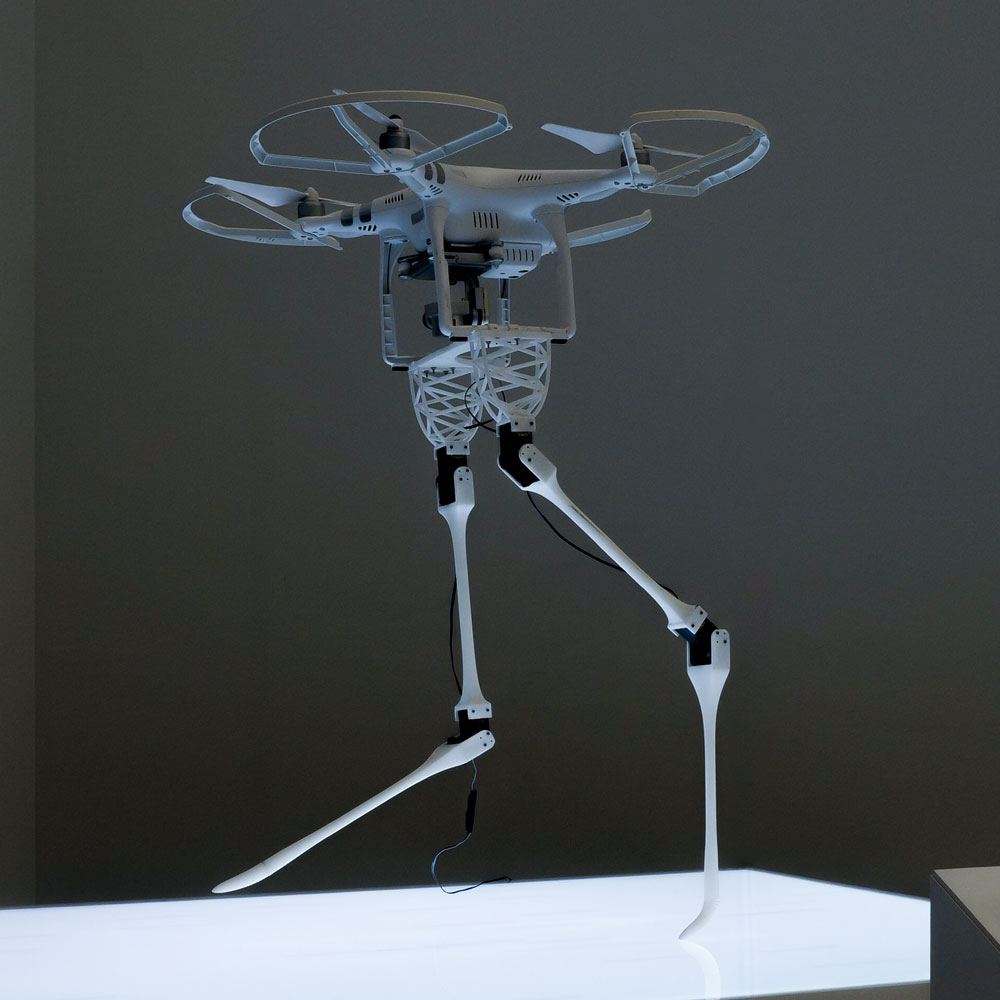 Photo by Yasushi Kato
Arial-Biped
This is a prototype for augmenting the physical expression of the biped robot by using a quadrotor drone. Although the development of bipedal robots is promising, they face various problems; they are slow with heavy motions and with risks of falling. For those reasons, to mimic the smooth and agile bipedal locomotion of living animals is a challenge. This project aims at mitigating the limitation caused by gravity and provides the bipedal robots a new physical ability. The motion controller takes as input the velocity of the quadrotor and automatically calculates the trajectories of the legs, making the velocity of the foot zero. As a result, this robot can generate a gait according to the quadrotor's movement.
publication:
Maekawa Azumi, Ryuma Niiyama, and Shunji Yamanaka. "Aerial-biped: a new physical expression by the biped robot using a quadrotor." ACM SIGGRAPH 2018 Emerging Technologies. ACM, 2018.
exhibition:
media:
credit:
Azumi Maekawa, Shunji Yamanaka
close
back